At Saponaria, we take pleasure in creating unique products that not only smell great but are full of skin benefits. We are always looking for ways to innovate and bring you new products as the seasons change. Our magic salts are among the newest additions to our collection. If you haven't already tried them, here are some good reasons why you should give them a try them the next time you order!
---
The fusion of two products with many properties
First, what is a magic salt? It is a hybrid product between a bath bomb and a bath salt. For the eternally indecisive, it's the perfect combination for bath time, as it allows you to not only enjoy the effervescence of the product, but also the benefits of Epsom salt, leaving your skin feeling soft, moisturized, and soothed.
Their unique and changing aromas
We offer two different magical salts: Caribbean and Hawaii. The first is described as fruity and sweet. The second is more floral, with the occasional hint of fruit. Indeed, this product is an olfactory discovery with each use since the fruits and flowers used change from one season to another. Thus, each bag is different by its aroma and its colors, varying according to the selection of the moment.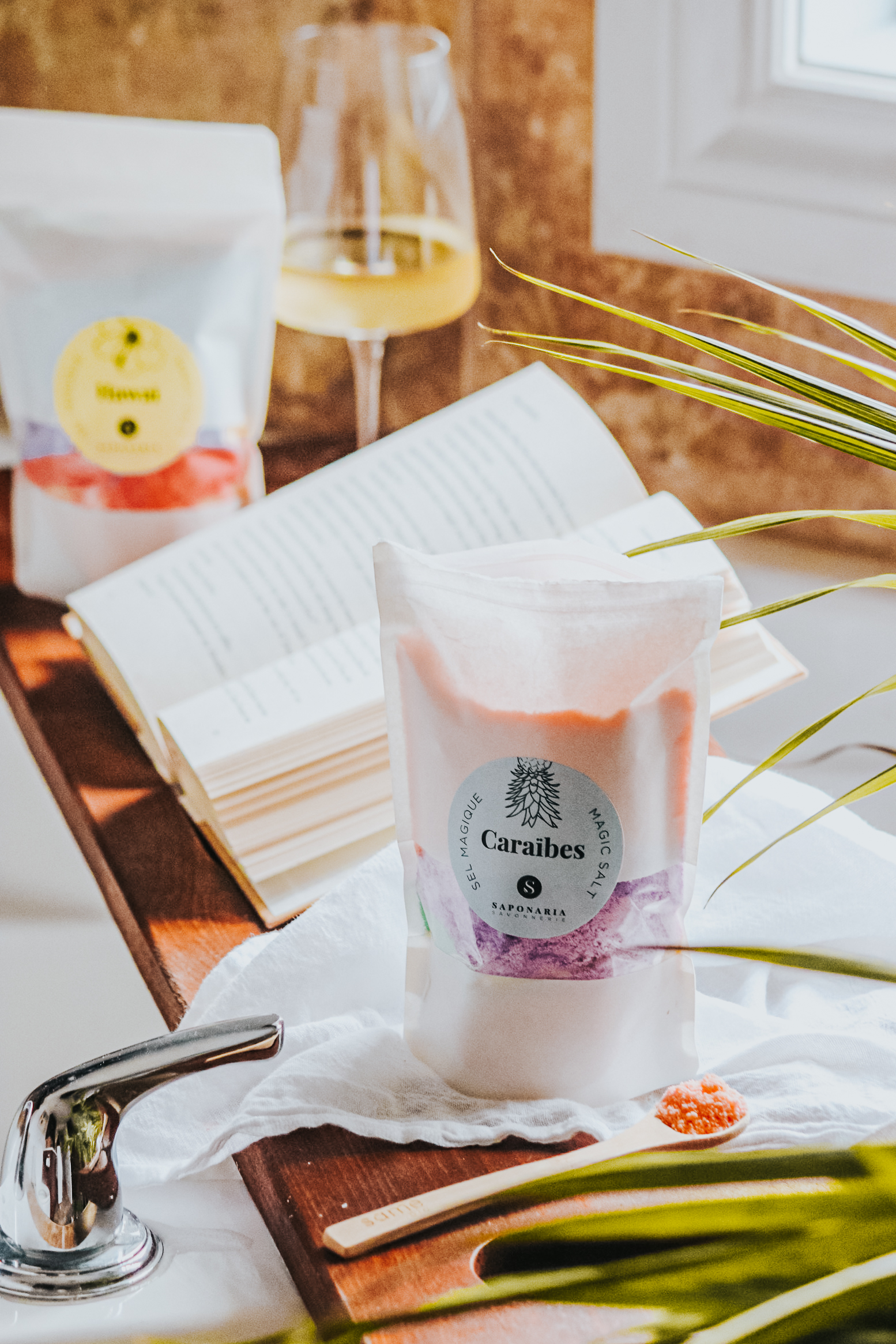 Anti-waste and zero waste
Originally, the magic salts were created to avoid waste. When we produce our bath bombs, there is always a surplus of uncompressed powder, not enough to make a bath bomb. Adding Epsom salt to the powder is how this product came to be. Due to the high demand, they are now part of our regular collection. Packaged in a recyclable bag, these products are also zero waste.
In short, you'll find them in the "Bath and Shower" category, alongside the bath salts, shower steamers and bath tea. Have you tried it and want to share your impressions? We invite you to leave a review on Google or Facebook or to share a photo of your moment of self care on social media by identifying #SaponariaSoapery.
Enjoy your bath!