After a busy day, it's always good to put our busy lives on hold and take a moment to ourselves. We all deserve to relax and enjoy the moment. It's the perfect time to take a bath and while we're at it, let's add a bath tea bag for maximum benefits. Discover our two bath teas, with incredible properties.
_______
The skin is an incredible organ and absorbs just about anything you give it. Just soak in an herbal tea for about ten minutes to give it an overall good feeling. You shouldn't expect a very strong aroma, but the benefits will be felt.
Bath tea – Eucalyptus detox (individual bag or box of three)
Our Eucalyptus Detox Bath Tea is made from natural and vegan ingredients. You will find properties that are good for both body and mind:
Colloidal oatmeal relieves itching, accelerates regeneration and helps to improve and maintain skin elasticity and prevent skin aging
Eucalyptus leaves act as an antiseptic that can help relieve congestion, asthma and respiratory problems
Yarrow is antiseptic, antibacterial, astringent, anti-inflammatory, antifungal and tonic.
Peppermint powder is known for its ability to soothe as well as for its stimulating properties.
Hops soothes irritated skin, relaxes muscles, treats anxiety, insomnia and calms the mind
To learn more about the ingredients and their properties, consult the product sheet on the website.
From the very first minutes, you will feel rejuvenated and relaxed.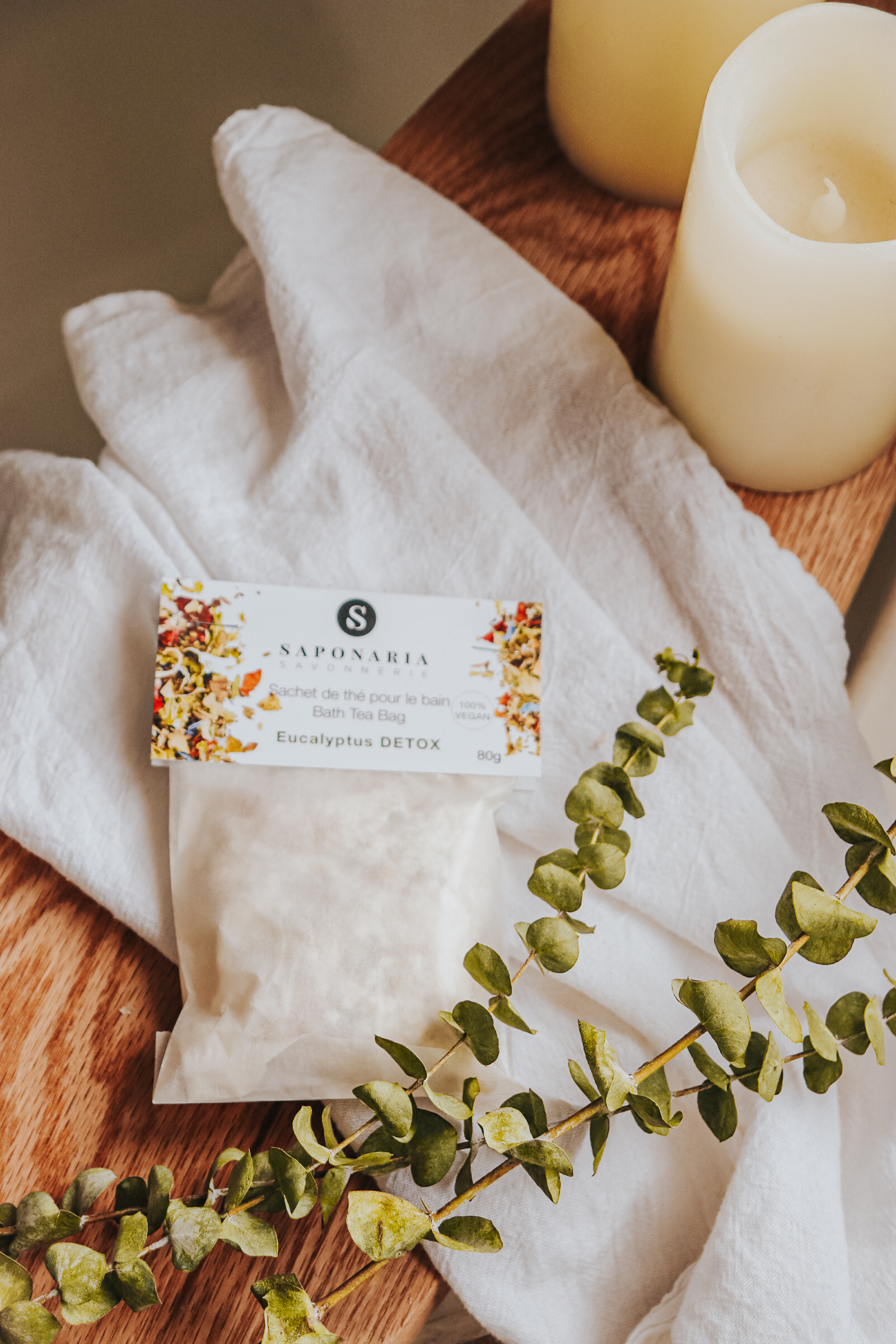 Bath tea – Relaxation blend (individual bag or box of three)
Our Relaxation Blend Bath Tea will put you in a state of mind as if you were at the spa. The ingredients are slightly different from our eucalyptus tea, but the benefits are just as present:
Marshmallow powder is soothing and anti-inflammatory and stimulates the immune system at the cellular level
Himalayan salt is revitalizing, firming, detoxifying and regenerating
Lavender flower is calming, soothing and uplifting
Rose buds revive the skin
Chamomile flowers soothe sensitive skin, has sedative and relaxing properties
Calendula petals: soothe irritations, anti-inflammatory and healing properties
Do not hesitate to consult the product sheet to know the other ingredients, with multiple properties.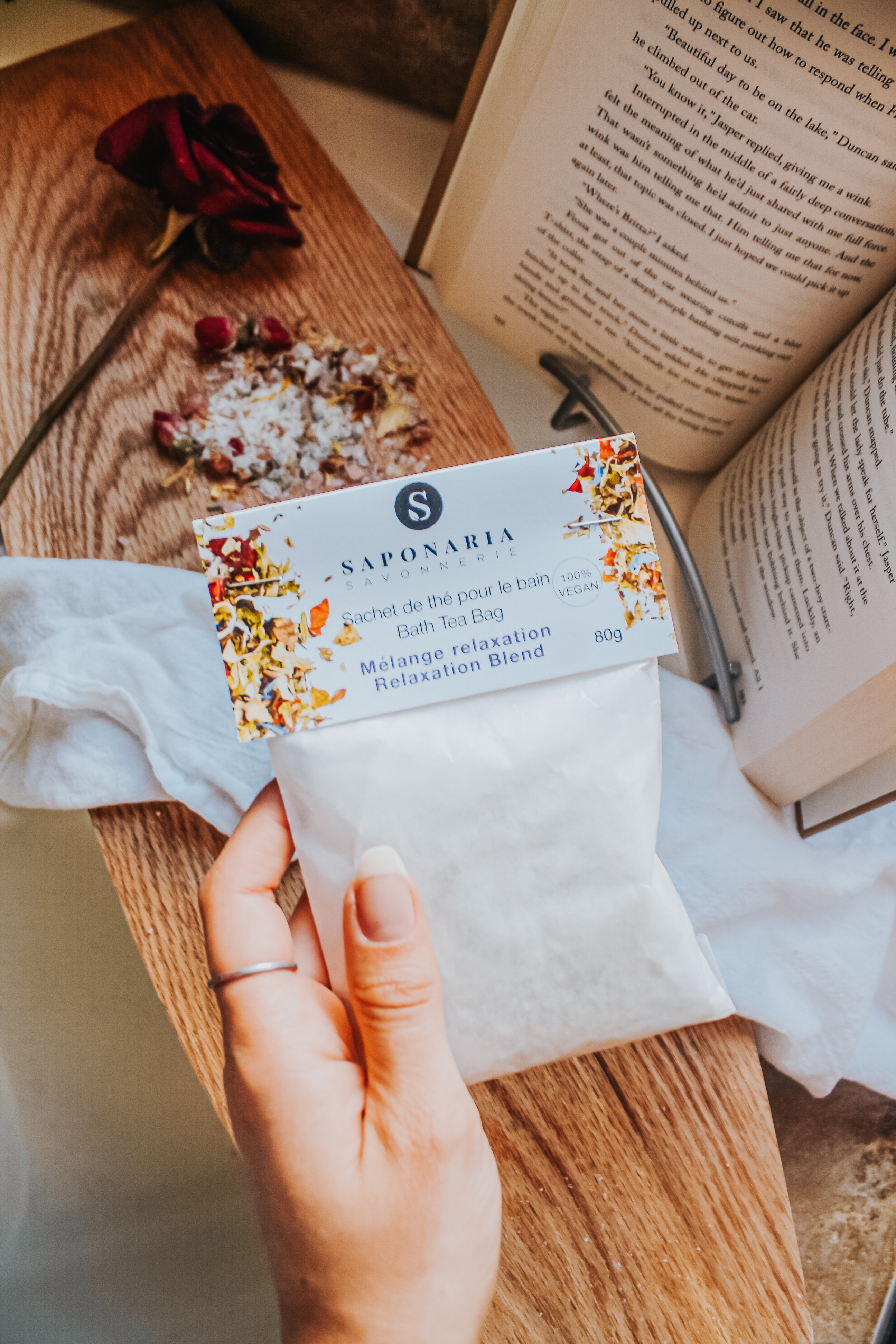 How to use it?
It's very simple! In just a few steps, you'll have a bath ready:
Fill the tub with warm water.
Add an herbal tea bag. Once in the water, the bag will swell *.
Relax for 10-15 minutes.
When finished, discard the bag (100% compostable)
Dry yourself, but do not use lotion so that the herbs continue to provide their nutrients.
* Avoid manipulating the bag to prevent it from opening. If necessary, pick up the herbs before emptying the bath water.
Sold individually or in boxes of three, these two bath teas will quickly become an essential part of your bathing routine. Why take a regular bath when you can take it to a whole new level of relaxation?