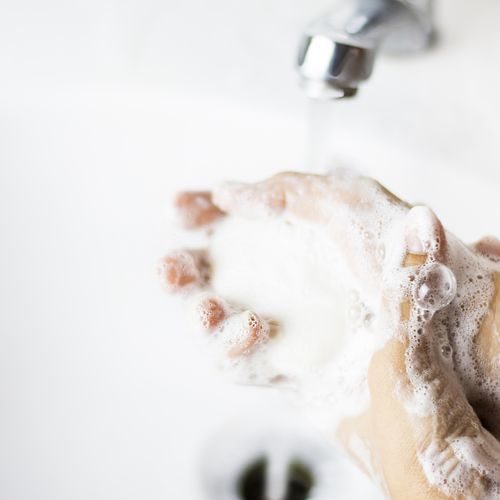 DO NOT MISS A THING, STAY IN CONTACT WITH US
Subscribe to our newsletter
FREE SHIPPING ON ORDER OF 60$ AND ABOVE • OR 12$ FLAT RATE
There is not enough stock
NOTE: Many soaps are currently out of stock, we are working hard to restock them. We apologize for the inconvenience.

Save by taking care of your skin and by having your favorite soaps available all year round. A dozen for you or to offer, it's always useful and fun. *** PLEASE read carefuly the soap selection available below for this bundle.
Make your choices by entering your selection in the comment section of your order.
Choose from the following selection (based on stock availability) or for a surprise selection simply write "Soap-maker's choice":
Crazy Berries
Bambou & Aloe
Pretty Baby
Boreal
Mountain Fresh
Cranberry & Vanilla (Out of stock)
Carrot & geranium
Honeysuckle
Lemongrass
Fresh coton (Out of stock)
Eucalyptus
Eucalyptus & Spearmint
Exfoliant (gardener's & artists)
Exfoliant mint & lime
Enchanted Forest
Rice Flower
Black Raspberries
Man
Unscented
Classic Lavender (Out of stock)
Lavender & Lemon (Out of stock)
Lavender & Patchouli
Australian Lilac (out of stock)
Tidal Wave
Grey Matter
Honey milk & Oats
Monaco (Raspberry Lemonade) (Out of stock)
Energizing Orange
Patchouli
Patchouli & Sandalwood
Sparkling Peach (Out of stock)
Monkey Fart
Sweet Pea & Chamomile
Sakura (Japanese Cherry Blossom) (Out of stock)
Simply Olive


Subscribe to our newsletter
Do not miss our new products announcement and stay in contact with us
---
© 2023 Saponaria Soapery All rights reserved.