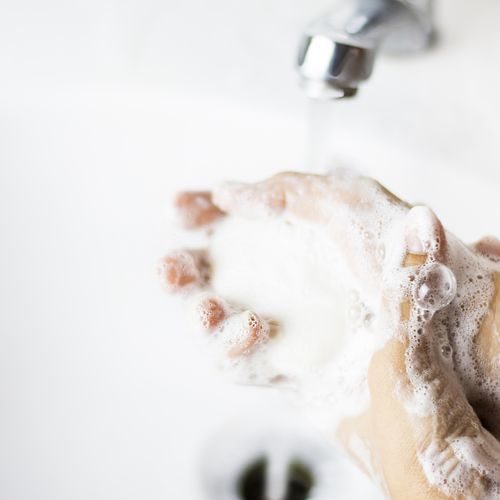 DO NOT MISS A THING, STAY IN CONTACT WITH US
Subscribe to our newsletter
FREE SHIPPING ON ORDER OF 60$ AND ABOVE • OR 12$ FLAT RATE
Refills for ceramic ramekins
Refills for ceramic ramekins
Refills for ceramic ramekins
Product not available for online purchase
This candle is a refill only. It requires the ceramic container created specifically for this refill. Do not burn this candle without the original container.

The steps are simple:
Unwrap your refill, taking care to remove it from the compostable container.
Insert the refill in the ceramic ramekin provided for this purpose.
Let the candle burn (always supervised). Once the wax has melted, you will find a ceramic heart that can be used as a decoration.
Namaste: Deep & warm scent evokes feelings of calm and comfort. Notes of warm incense & Indonesian white copal.
Sage & Lavender: Traditional lavender softened with sage and fern leaves. Green and fresh scent with a hint of garden lavender.
Sea Salt: Fresh scent of sea salt. Its scent evokes the coastal waters with relaxing waves.
Vanilla: A comforting scent of classic vanilla. Seductive and gourmet at the same time.
Our hand-poured candle are made of 100% soy (non-GMO), 100% biodegradable and non-toxic. It does not release toxins into the air when it burns. Each candle will burn approximately 30 hours, this longevity is due to the slower burning time as well as the lower burning temperature of soy wax.
Subscribe to our newsletter
Do not miss our new products announcement and stay in contact with us
---
© 2022 Saponaria Soapery All rights reserved.