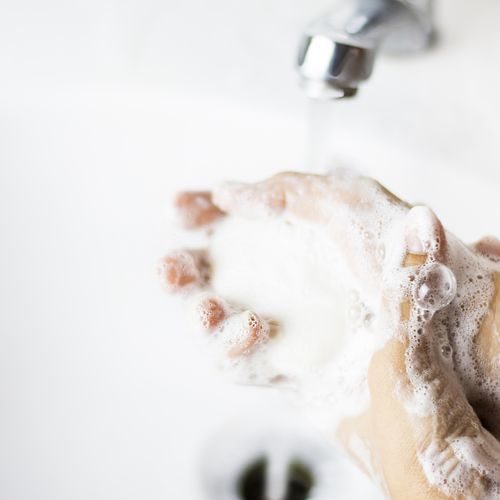 DO NOT MISS A THING, STAY IN CONTACT WITH US
Subscribe to our newsletter
FREE SHIPPING ON ORDER OF 60$ AND ABOVE • OR 12$ FLAT RATE
There is not enough stock
This is the perfect shaving soap for a wet shave, with or without a shaving brush. It is an authentic shaving experience made with the finest ingredients to get you a close shave while reducing nicks and razor burn.

Activated Charcoal is detoxifying, exfoliating and clarifying without drying out your skin. If you are prone to break outs or acne, it can help to gently exfoliate and draws out dirt that can clog pores.

On average, this soap will last between 8 to 12 months depending on usage.
100% vegan
95 g

Using a shaving brush and natural shaving soap is the best way to shave. A brush will gently raise the hair and exfoliate dead skin helping to prevent ingrown hairs and razor burn. It is also great for the environment. Without a shaving brush, simply lather the shaving puck like you would for a bar of soap. It is best to apply a warm towel on face prior to shaving. Once shaving is completed, apply a cool towel to close pores.
Ingredients: Olive oil, coconut oil, avocado oil, rice bran oil, cocoa butter, castor oil, kaolin, activated charcoal
Subscribe to our newsletter
Do not miss our new products announcement and stay in contact with us
---
© 2022 Saponaria Soapery All rights reserved.