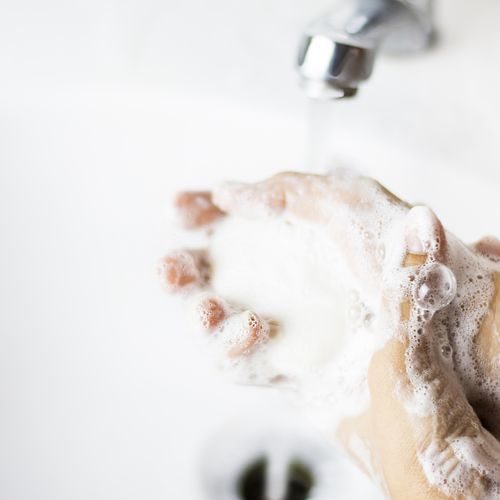 DO NOT MISS A THING, STAY IN CONTACT WITH US
Subscribe to our newsletter
FREE SHIPPING ON ORDER OF 60$ AND ABOVE • OR 12$ FLAT RATE
A very sweet gift selection of 6 luxurious soaps.
In this box, we have imagined scents that embody freshness, flowers and fruits. Each soap will last long enough to fall under the spell of their unique scent.
Daisy : a soft fresh floral aroma that is radiant like summer
Wild Berries : a fruit medley of strawberries, raspberries, cherries, and ripe peaches
Cucumber and Melon : a delicious aroma of cucumber and sweet, freshly sliced honeydew melon
Summer Silk : a tantalizing mix of wild berries wrapped with gardenia, pink jasmine and bright honeysuckle enhanced by vanilla praline
Harmony : feminine, luscious aroma with rich notes of raspberry, honeydew melon, black currants, jasmine, gardenia and white chocolate
Ocean : a breath-taking paradise scent, a blend of japanese grapefruit, fresh osmanthus and watercress with a dash of jasmine & cassis.
Also available; the box of 5 bath cubes - a great match!
Each box contains 6 soaps of 50 g.
100% vegan – does not contain palm oil
Saponaria soaps are made entirely by hand using the cold process method with only the finest quality ingredients which gives them an abundance of lather and a longer life. Since all of our soaps are handmade, colors may vary slightly from one batch to the next, each soap is unique.
This soap is made with pure olive oil, coconut oil, soy oil (non-GMO), cocoa butter & castor oil.
Subscribe to our newsletter
Do not miss our new products announcement and stay in contact with us
---
© 2022 Saponaria Soapery All rights reserved.