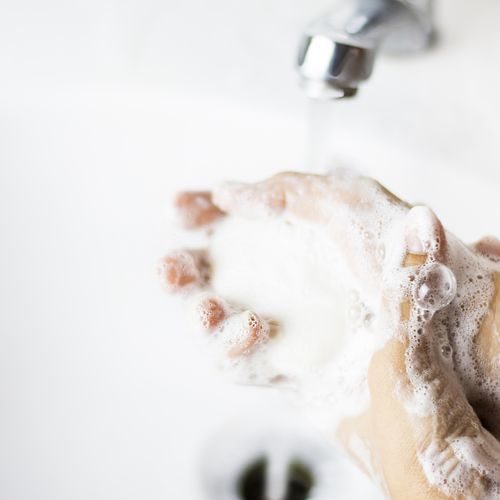 DO NOT MISS A THING, STAY IN CONTACT WITH US
Subscribe to our newsletter
FREE SHIPPING ON ORDER OF 60$ AND ABOVE • OR 12$ FLAT RATE
Soap Trio Gift Box Freshly Spring
Soap Trio Gift Box Freshly Spring
Soap Trio Gift Box Freshly Spring
Product not available for online purchase
A box of 3 soaps exclusive to this amazing gift box! We have gone above and beyond to offer you spring and fresh scents. The trio includes the following 2 soaps: Carambole, Blossom and Blue Agave.
Carambola: A very soft & very fresh blend, slightly fruity with star fruit and slightly floral with peony. A true harmony.
Blossom: The amazing freshness you find at a florist. You can smell greenery, water, branches & flowers. Unique!
Blue Agave: Blue agave mixed with lime, green apple and white cedar.
3 X 100g
VEGAN
Saponaria soaps are made entirely by hand using the cold process method with only the finest quality ingredients which gives them an abundance of lather and a longer life. Since all of our soaps are handmade, colors may vary slightly from one batch to the next, each soap is unique.
These soaps are made with pure olive oil, coconut oil, soy oil (non-GMO), cocoa butter & castor oil.
Subscribe to our newsletter
Do not miss our new products announcement and stay in contact with us
---
© 2023 Saponaria Soapery All rights reserved.