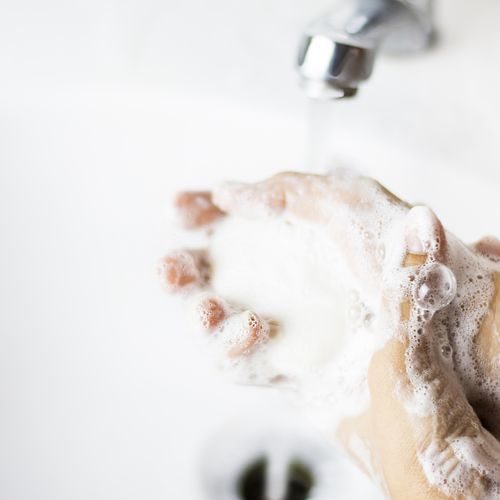 DO NOT MISS A THING, STAY IN CONTACT WITH US
Subscribe to our newsletter
FREE SHIPPING ON ORDER OF 60$ AND ABOVE • OR 12$ FLAT RATE
Bath Tea – Eucalyptus Detox (3)
Bath Tea – Eucalyptus Detox (3)
Bath Tea – Eucalyptus Detox (3)
Product not available for online purchase
These bath tea bags are meant for your skin and contribute to release of toxins. Your skin is an amazing organ, it absorbs just about everything you put on it or soak it in. A soak in an infusion of herbal tea is ideal to relax and give your skin a healthy boost. Your skin will feel soft and moisturized. This blend contains colloidal oats, epsom salt, eucalyptus leaves, chamomille flowers, calendula flowers, yaroow flowers, hops, coconut milk, essential oils of peppermint, eucalyptus & spearmint. Dye-free, 100% natural, No synthetic fragrance.
Sold as a box of 3 tea bags.
For the individual tea bag option, click here
Do not expect a high aromatic smell. Expect an overall sensation of well being and soft skin.
Instructions:
Fill the bathtub with warm water; add a tea bag containing the herbs and salt. Leave th bag to infuse during your relaxation period. When you are finished discard the sachet (100% compostable). Pat dry, do not use lotion so that herbs continue to provide their nutrients. TIP: Once in the water, the sachet will swell. Avoid manipulating it so that the bag does not open. If it does, not a problem, simply pick up the plants before removing the water from the bath since the majority will float.
Properties of the main ingredients:
Colloidal oats: relieves itching, accelerates regeneration and helps to improve and maintain the elasticity of the skin as well as to prevent skin aging.
Eucalyptus Leaves: An antiseptic that can help relieve congestion, asthma and breathing problems.
Epsom Salt: Rich in magnesium, reduces inflammation, helps muscle & nerve function, flushes toxins.
Yarrow Flowers: Wonderful antiseptic, antibacterial, astringent, anti-inflammatory, anti-fungal and tonic. Renowned for its diaphoretic action, meaning it helps you sweat out those nasty toxins.
Peppermint Powder: Known for its ability to soothe as well as its stimulating properties. The aroma of peppermint is said to be useful for relieving headaches.
Baking Soda: Softens skin, helps relieve skin irritation & itching
Chamomile Flowers - Soothes sensitive skin. Sedative and relaxing properties.
Calendula Petals: Soothes irritations, anti-inflammatory and healing properties.
Hops: Soothes irritated skin, antibacterial, treats anxiety, insomnia & relaxes muscles while calming the mind.
Coconut Milk Powder: Deep moisturizing, contributes to healthy and radiant skin. Improves the elasticity of the skin.
Subscribe to our newsletter
Do not miss our new products announcement and stay in contact with us
---
© 2023 Saponaria Soapery All rights reserved.