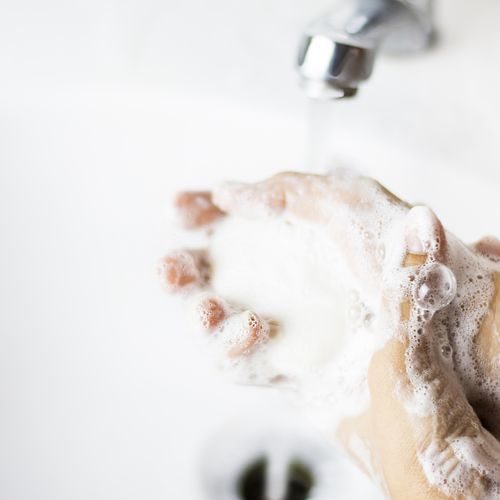 DO NOT MISS A THING, STAY IN CONTACT WITH US
Subscribe to our newsletter
FREE SHIPPING ON ORDER OF 60$ AND ABOVE • OR 12$ FLAT RATE
Konjac Sponge – Bamboo Charcoal
Konjac Sponge – Bamboo Charcoal
Konjac Sponge – Bamboo Charcoal
Product not available for online purchase
To clean your face efficiently and gently and ecologically.
Enriched with bamboo charcoal to deep clean the pores and remove blackheads and dirt while absorbing excess oil and toxins.
Improves the clarity of the skin without drying it out.
A natural antioxidant, bamboo charcoal kills stubborn bacteria that cause acne and is an effective treatment for oily skin.

The Konjac sponge is full of properties and since it is naturally alkaline it respects the pH of the skin and hydrates it. In addition, it eliminates excess sebum, stimulates cell renewal, cleanses and exfoliates while respecting the most sensitive skin. It is 100% natural, vegan and fully biodegradable.
What is Konjac?
Konjac is initially a plant, more specifically a vegetable that grows throughout Asia and is naturally spongy. Konjac is 97% water, rich in mineral benefits. This wonderful vegetable contains antioxidants and is 100% biodegradable and 100% natural. So you can compost them with your leftovers of vegetables, fruits and plants.
How to use it?
Wet the sponge and gently massage the face. To preserve, rinse well after each use and gently squeeze the excess water. Do not twist, hang to dry. Reusable up to 3 months for daily use.
About 7 x 7 x 4 cm
THE KONJAC SPONGE: AN INDISPENSABLE PART OF YOUR SKINCARE ROUTINE
Subscribe to our newsletter
Do not miss our new products announcement and stay in contact with us
---
© 2023 Saponaria Soapery All rights reserved.