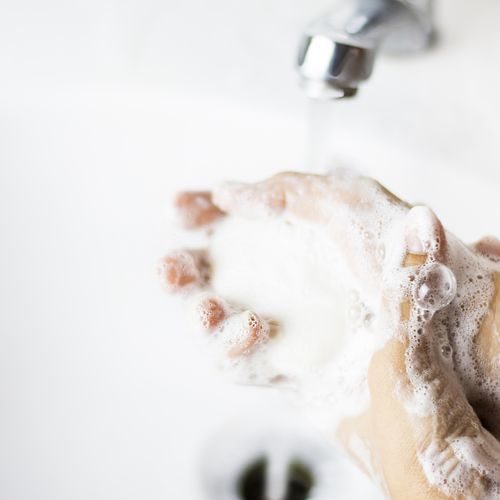 DO NOT MISS A THING, STAY IN CONTACT WITH US
Subscribe to our newsletter
FREE SHIPPING ON ORDER OF 60$ AND ABOVE • OR 12$ FLAT RATE
Shower Steamer – Eucalyptus & Menthol
Shower Steamer – Eucalyptus & Menthol
Shower Steamer – Eucalyptus & Menthol
Product not available for online purchase
Turn your shower into a therapeutic spa with our 100% natural shower steamers. Ideal for relieving stress, congestion or just for recovering. Easy to use!
Simply place the shower steamer in your shower and you will be imbued with aromatic steam, releasing the mint and eucalyptus oil. Relax while you shower! Our shower steamers are designed as an easy way to enjoy the benefits of aromatherapy in the shower.
Place your shower steamer at the opposite end of the showerhead, but not directly where the water stream hits. It's best if it's not directly hit by the powerful flow of water so it doesn't dissolve too quickly. Keep in mind that it still needs water to activate.
Although we designed them for a one-time use, many customers have told us that they have used it for two showers in a row.
Contains no artificial perfume, only 100% essential oils
Sold individually
40g
NOT FOR THE BATH
WHAT ARE THE BENEFITS OF AN EUCALYPTUS-MENTHOL SHOWER STEAMER?
Subscribe to our newsletter
Do not miss our new products announcement and stay in contact with us
---
© 2023 Saponaria Soapery All rights reserved.