This flower, which usually grows during the month of July, is full of benefits, both for the skin and the mind. Learn more about the properties of this plant that is found in many of our products.
_______
As soon as you smell its sweet scent, it is impossible to resist. You instantly feel more relaxed! It is for that reason that lavender essential oils are used, along with eucalyptus, in most spas and massage therapy treatments.
Here are some of the recognized properties of lavender:
Calms the body and mind
Increases stamina
Increases energy
Soothes the senses
Purifies the body
Regenerates and balances the mind
Can help insomnia
Soothes tension and anxiety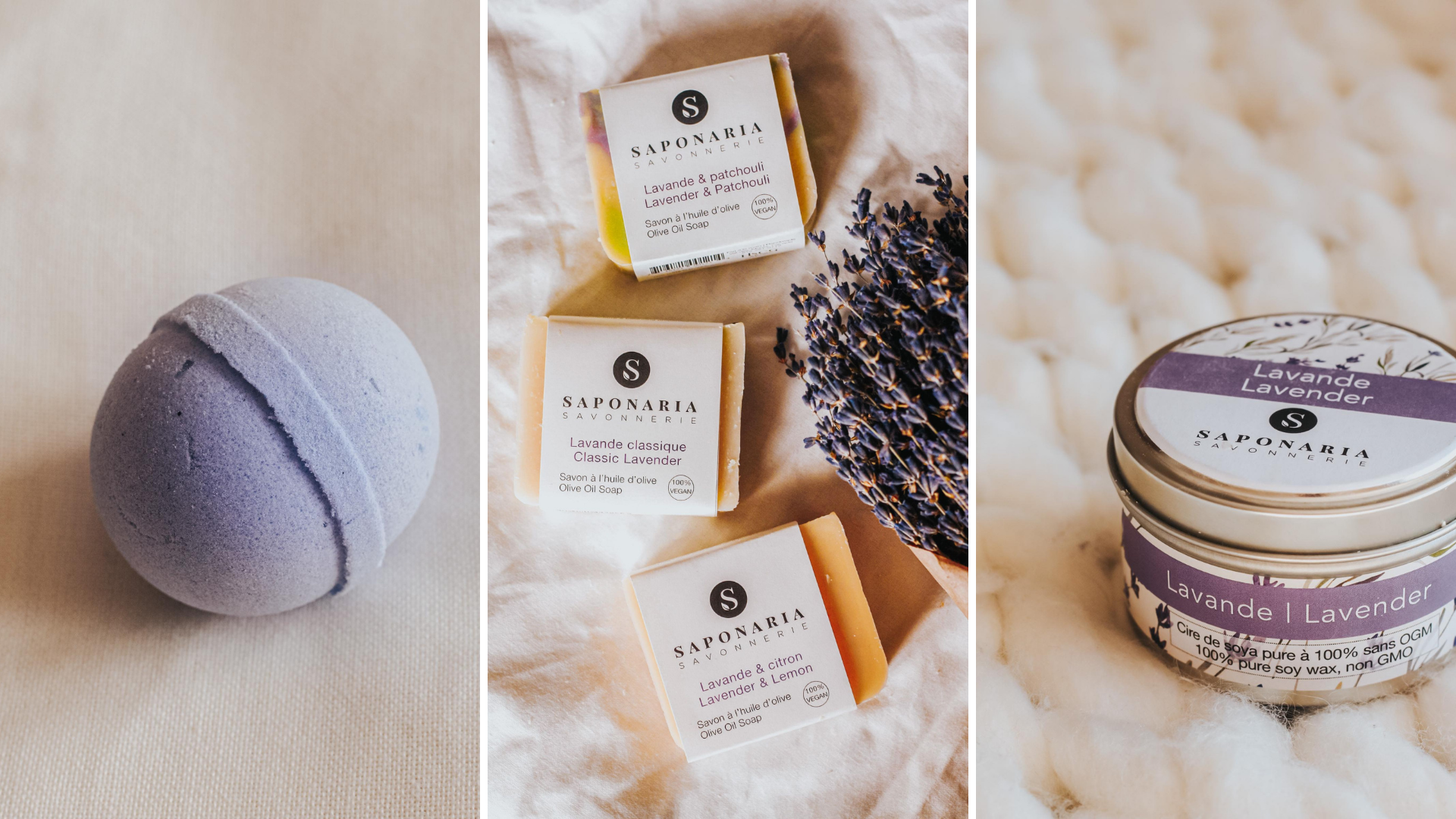 At Savonnerie Saponaria, we have integrated pure lavender essential oil in more than a dozen products for the bath, the house, or the hair. Discover them here:
If you are looking for an original gift idea, why not combine several of them and make a beautiful package? Offer a loved one (or yourself) a unique moment of relaxation, so well deserved.
Here at Saponaria Soapery, our primary mission is to offer you moments of softness and well-being with our natural, handmade, and environmentally friendly products. If you have any questions, do not hesitate to contact us by email or via social networks.