The past few years have shown us how important it is to wash our hands properly. While proper hand washing is all about effective technique, the type of soap used is just as important. Here are three myths you might think are true about bar soaps, but turn out to be completely false!
__________
1. It's best not to use soap on your face.
First of all, it's important to know that all of our soaps are natural and are meant to gently cleanse the skin. Even though the skin on the face is thinner and therefore more sensitive, a good soap is effective without damaging the skin. However, it is recommended to avoid using exfoliating soaps on facial skin because of its fragility.
Unlike the cleansers sold at the drugstore, our soaps do not contain any products that are harmful to the skin or to the planet. In fact, they are free of detergents, SLS, GMOs, alcohol and parabens. Instead, we use ingredients such as pure olive oil, coconut oil, cocoa butter and castor oil, all of which have beneficial properties for different skin types.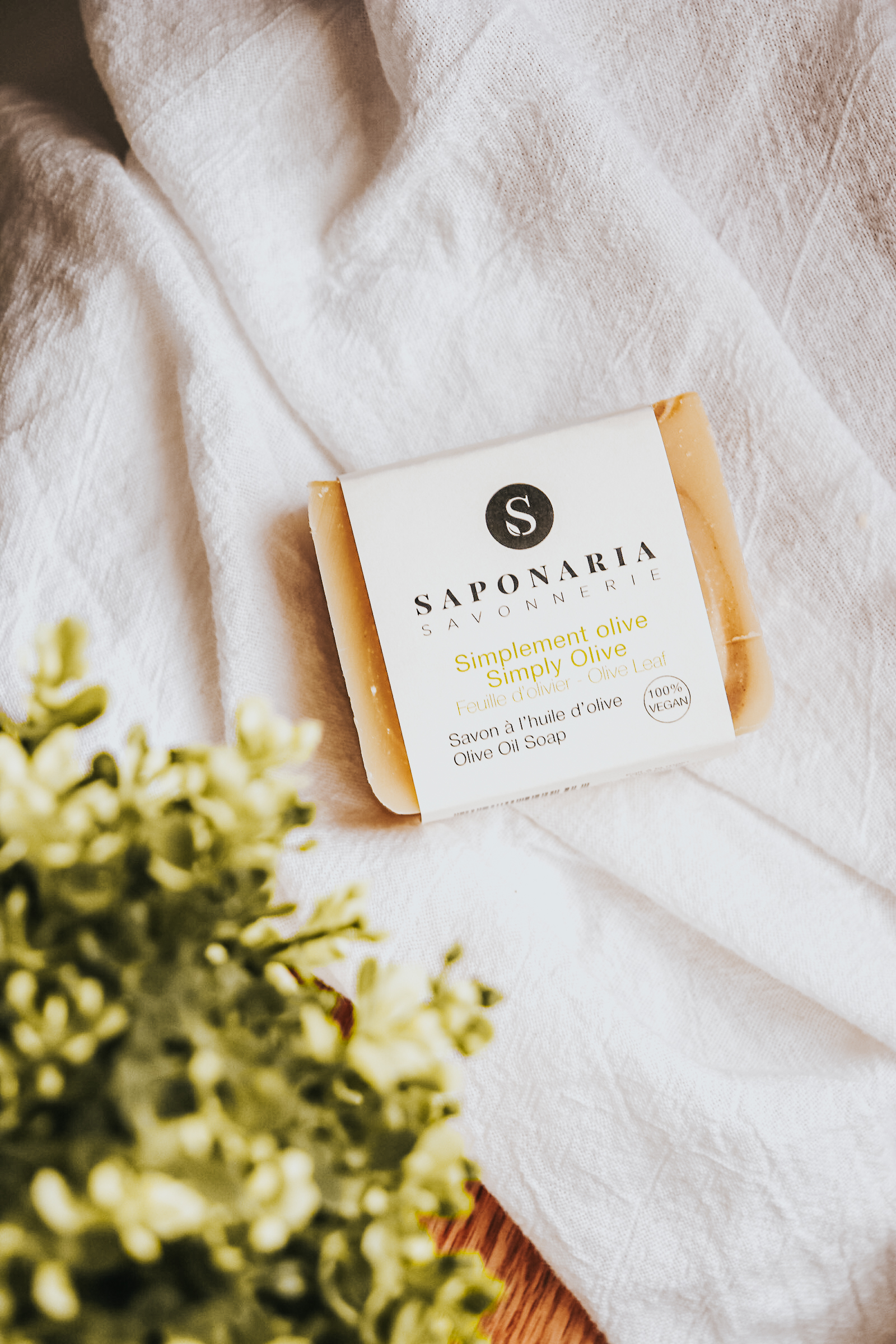 2. Bar soap is less hygienic than liquid soap.
Using the same soap for several people does not make it less clean, because bar soaps do not develop molds where germs can survive. So there is no risk in sharing soap, especially since we know how effective it is against viruses and bacteria. Just keep your soap clean by rinsing it between uses and making sure it is well drained and dry. A ceramic soap dish is a great idea, and it will decorate your bathroom or kitchen at the same time! This also prevents the soap from getting sticky and messy on the counter.
By the same logic, one might think that bar soaps lather less than liquid soaps, and therefore clean less well. It's a mistake to think that lathering is synonymous with effective cleaning. Bubbles in soap come from detergents or oils. Since we don't use detergents, it's the coconut oil that gives our soaps their generous lather, as well as being appreciated for its moisturizing effect.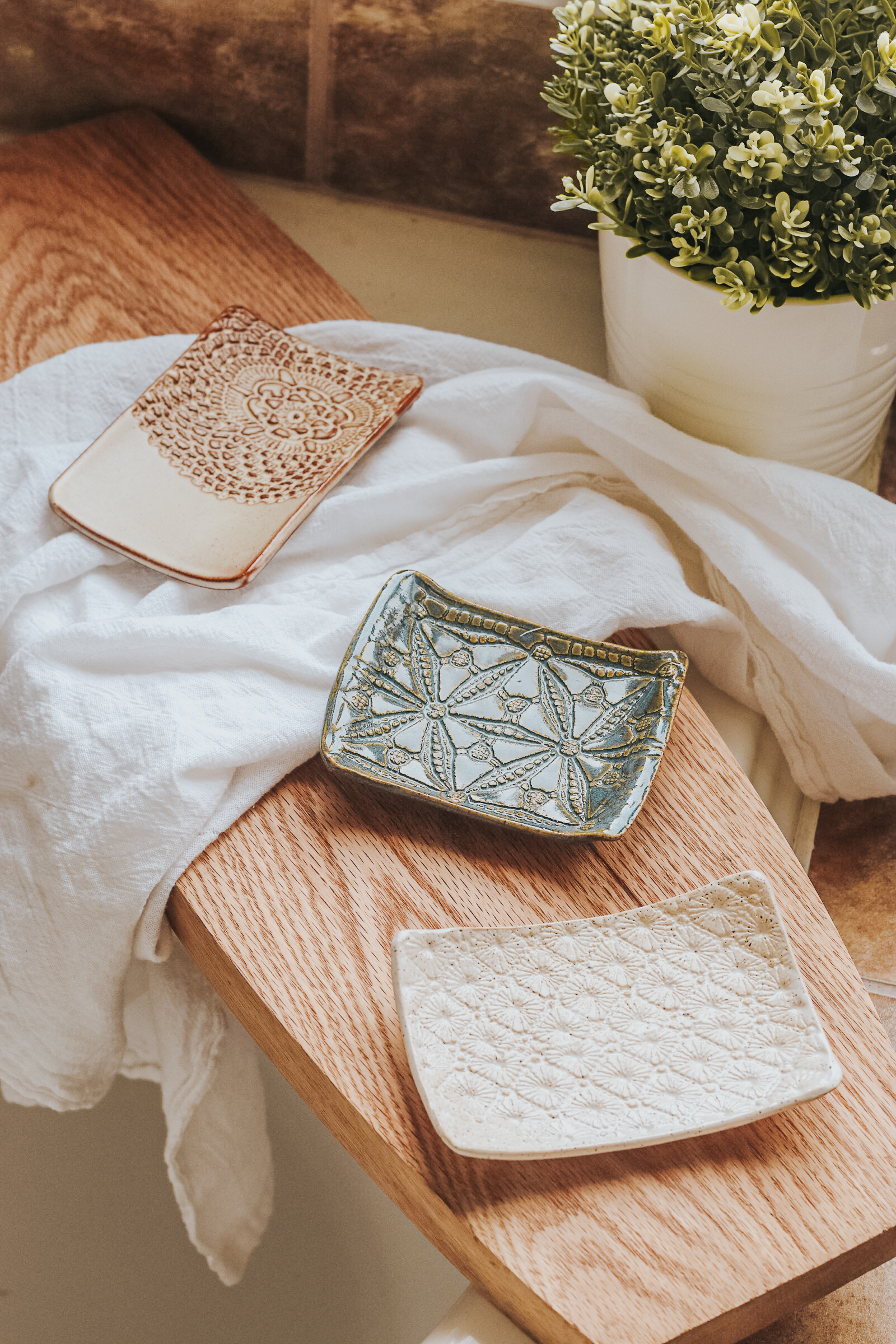 3. Bar soaps dry out the skin.
Many people have written to us in the past believing that their skin is too sensitive to use our soaps, preferring commercial soaps or shower gels. Each time, we reassure them that our natural bar soaps are so gentle and moisturizing for the skin that they will not be able to do without them. Our manufacturing method consists of cold process saponification, which allows us to naturally obtain glycerin in our products, an ingredient with the most moisturizing properties that is not found in most commercial soaps. Commercial soaps also contain alcohol, which makes the soap transparent but can have harmful effects on the skin. Therefore, to get all the benefits of a natural soap, it is important that the amount of glycerin is less than 10%. Indeed, glycerin allows to keep a permanent moisture on the surface of the skin, in addition to improving its elasticity, restoring the epidermis and protecting it against external aggressions (wind, cold, pollution, UV rays, etc.). Our soaps are therefore suitable for dry, sensitive, oily or eczematous skin, leaving it smooth and soft.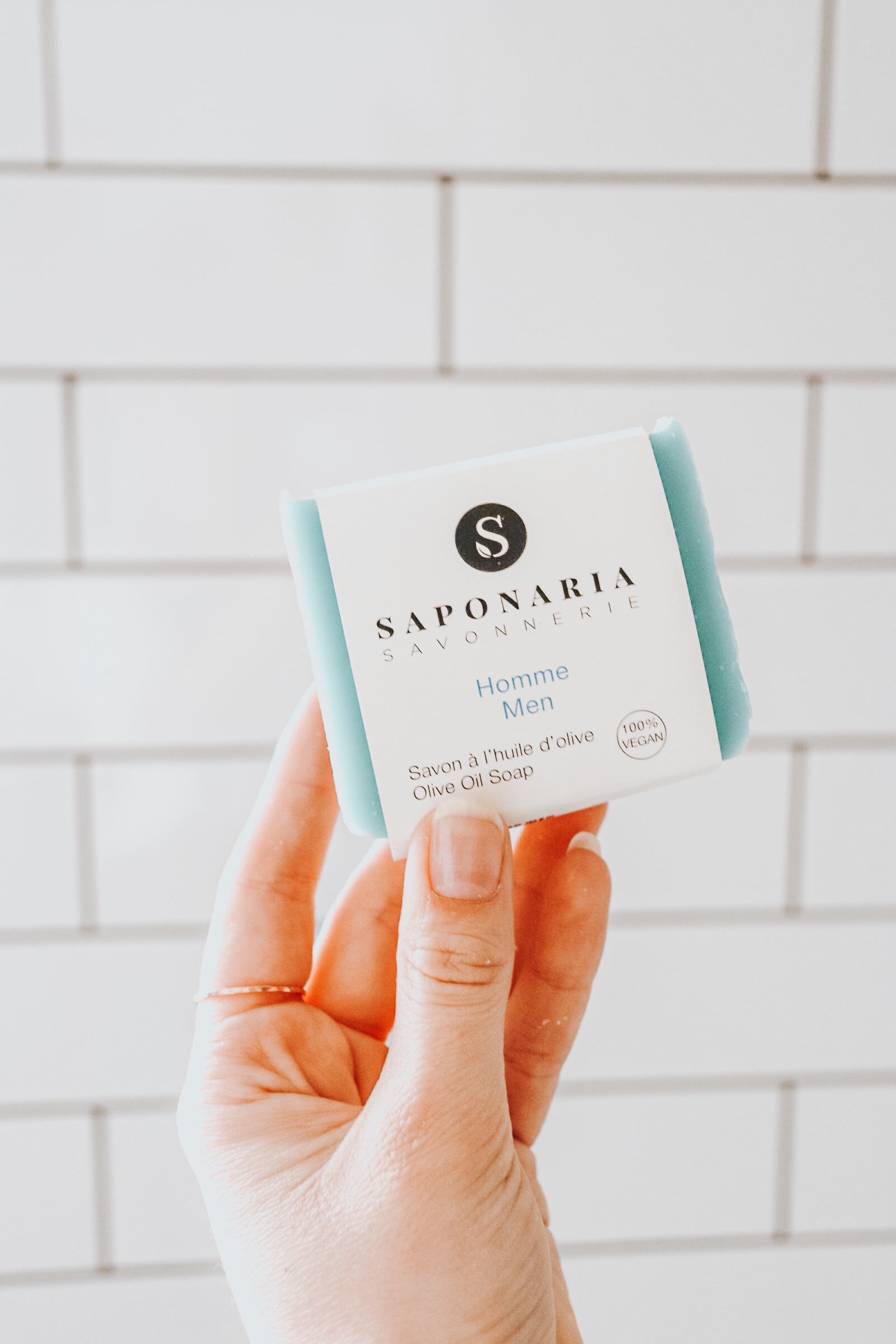 Discover our collection
Our online store offers more than 40 soaps with unique aromas that change with the seasons. Some of our best sellers include Pretty Baby for newborns, Black Raspberry for its irresistibility, and The Exfoliator for its deep cleaning and healing properties.
If you want to stock up on your favorite soaps and save money, we recommend the bundle of 12 soaps, which also offers you the option of being surprised by our selection of the moment. If you prefer to smell them before making your choice, you can find our products at our distributors or at our upcoming events. Stay tuned on social media to make sure you don't miss any of our new releases!