The weeks leading up to the holiday season can be stressful, especially when it comes to shopping for gifts for everyone on our list. How about making life easier this year? Here are some gift ideas that are sure to please. All you have to do is wrap them and you're done!
__________
This one is definitely one of our favourites. Why? You have to smell it to understand. We were inspired by our favourite cocktails to create six bath bombs with tantalizing aromas. Pina Colada or Mojito? Peach Bellini or Sex on the Beach? Blue Hawaiian or Raspberry Cosmo? No need to choose, they're all there!
An original idea to complement this box: Monsieur Cocktail syrups or Poseidn cocktail bombs.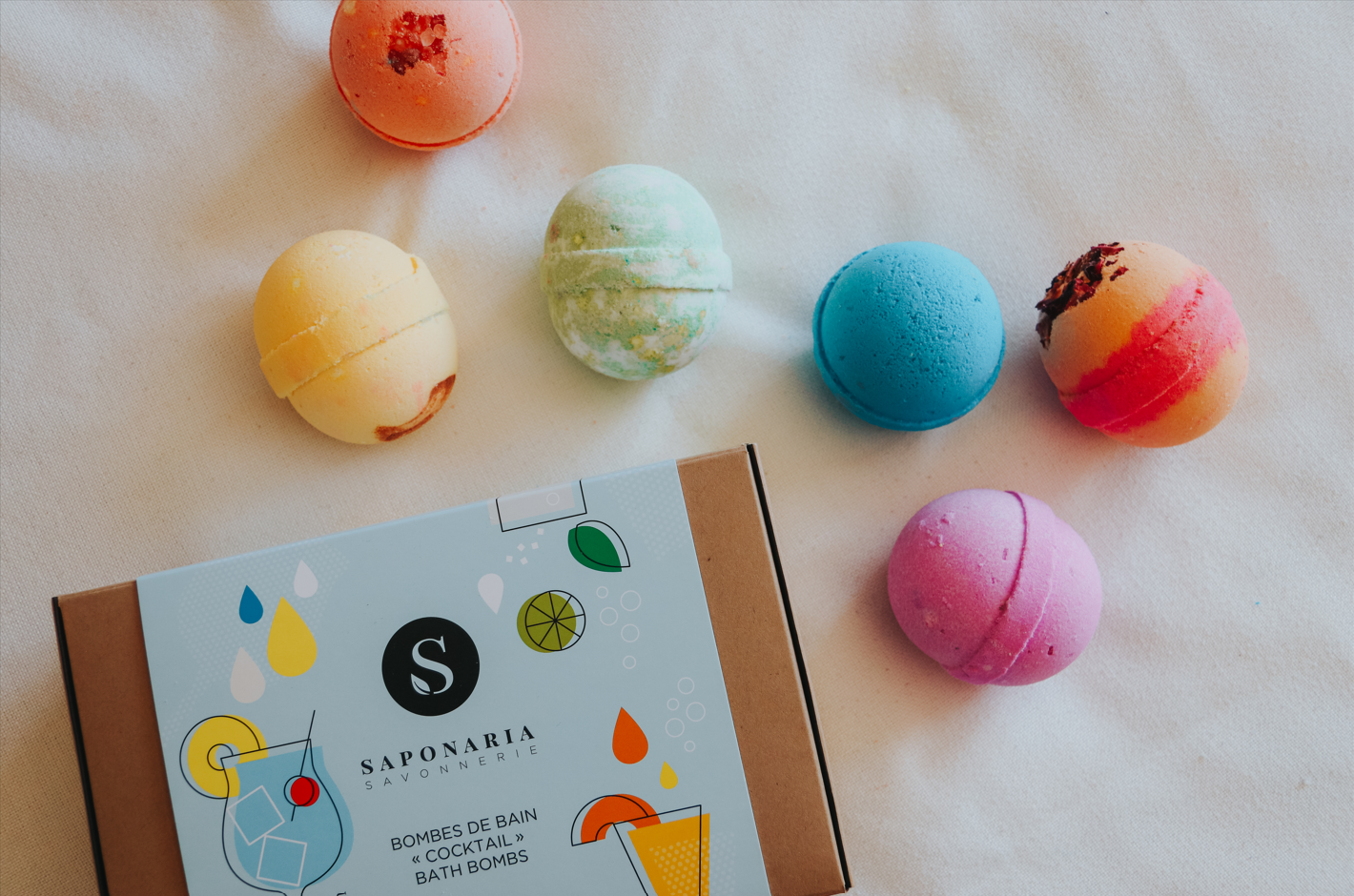 Winter has barely begun and already we can't wait for spring? This trio of soaps is perfect for that. Floral, refreshing and delicate, it makes you want to make the pleasure last until the first buds!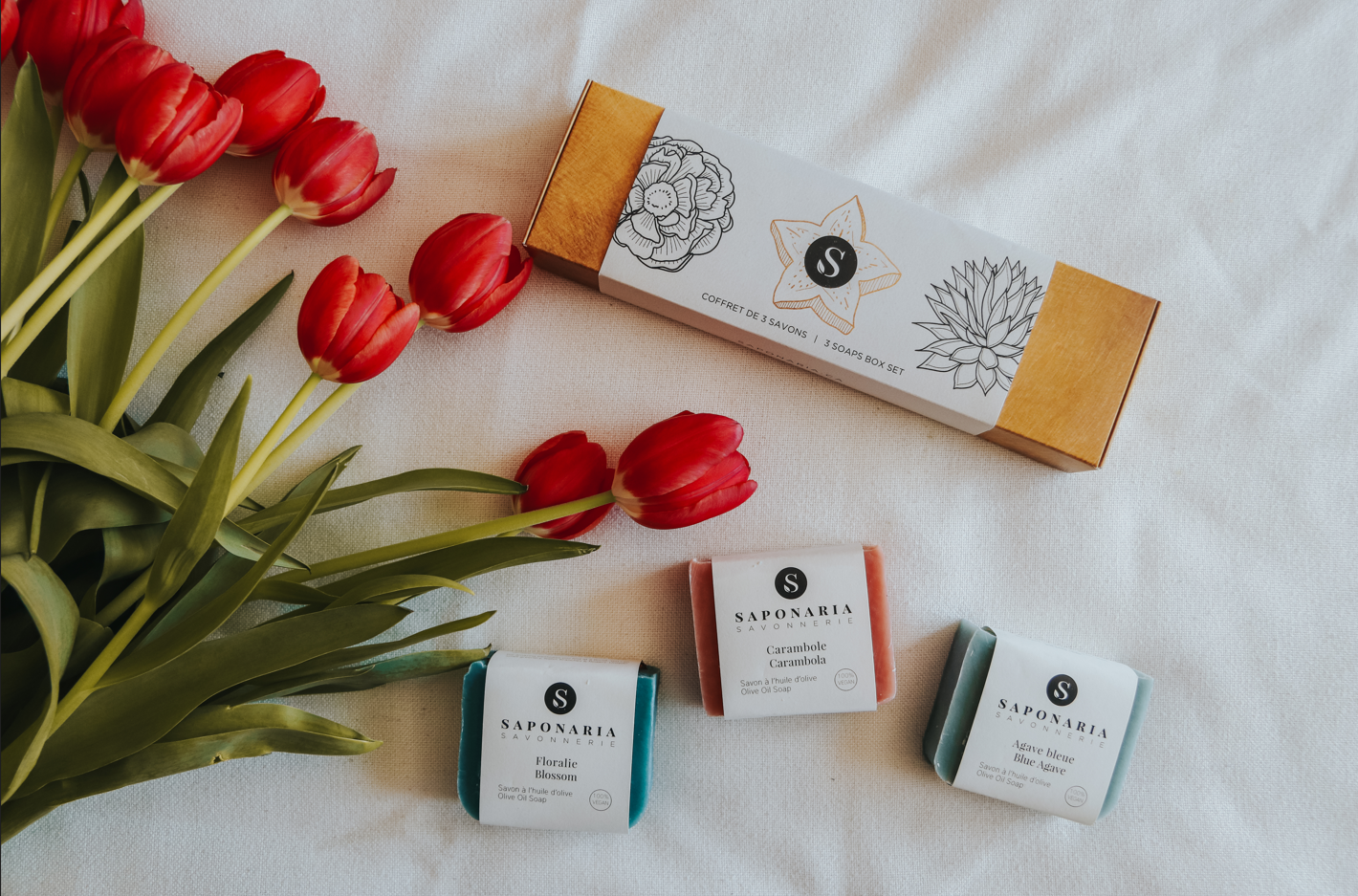 Sometimes it feels like life is going too fast. Why not slow down for a moment? The relaxation set invites you to relax and enjoy the moment, one bath bomb at a time. These six bath bombs not only create a relaxed state of mind, but also leave the skin incredibly soft.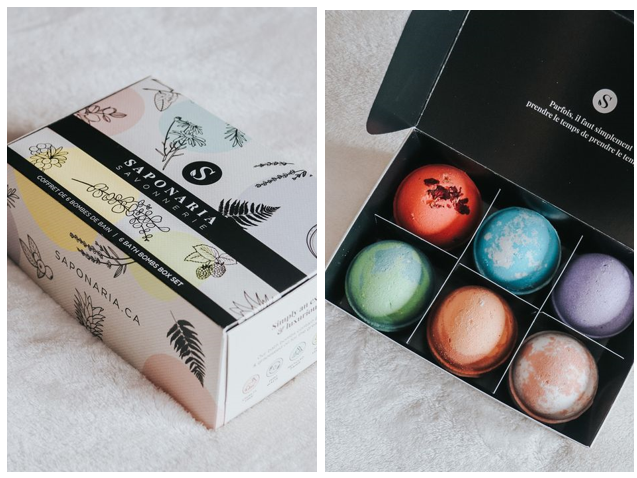 While you wait to fly away to an exotic destination again, this trio of soaps will take you on a journey in the comfort of your bathroom. They can be used for both body and hands and their irresistible aromas will invite you to escape to the beaches of Fiji, the streets of Marrakech or the shores of the Caribbean.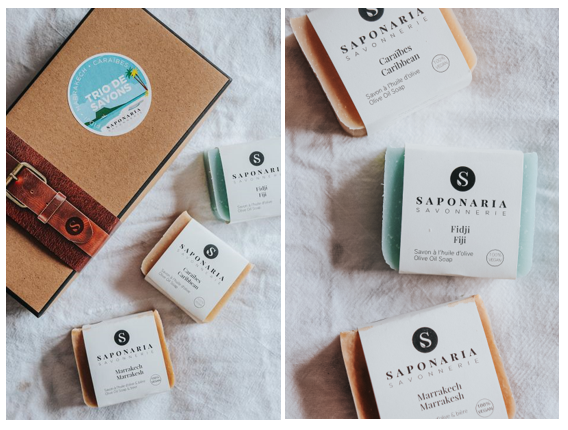 Shaving your beard becomes a pleasant task when you have the right products. This luxurious set combines a shaving soap, a shaving brush and holder, an aftershave balm and a body soap. It is appreciated for its abundant lather, its lightly woody aroma and the fresh and soft feeling it leaves on the skin.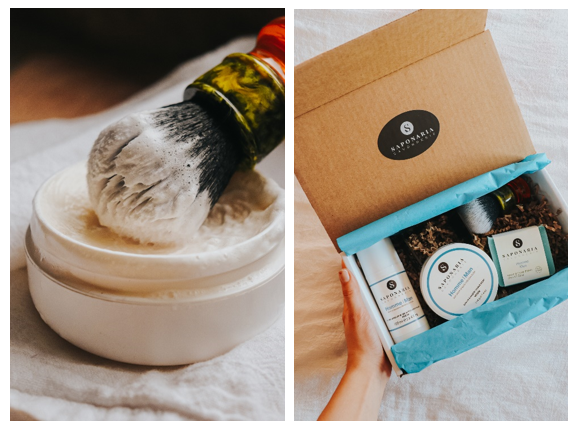 Trio of soaps – The Adventurer
This set will appeal to both men and women. We've gathered three exclusive soaps, each one as tempting as the next. Teak wood and cardamom is an exotic blend of spices, with notes of cedar and amber. Glacier dominates with notes of bergamot, green melon and musk. Cucumber and coriander, on the other hand, combines the sweetness of the vegetable with the lemony edge of coriander.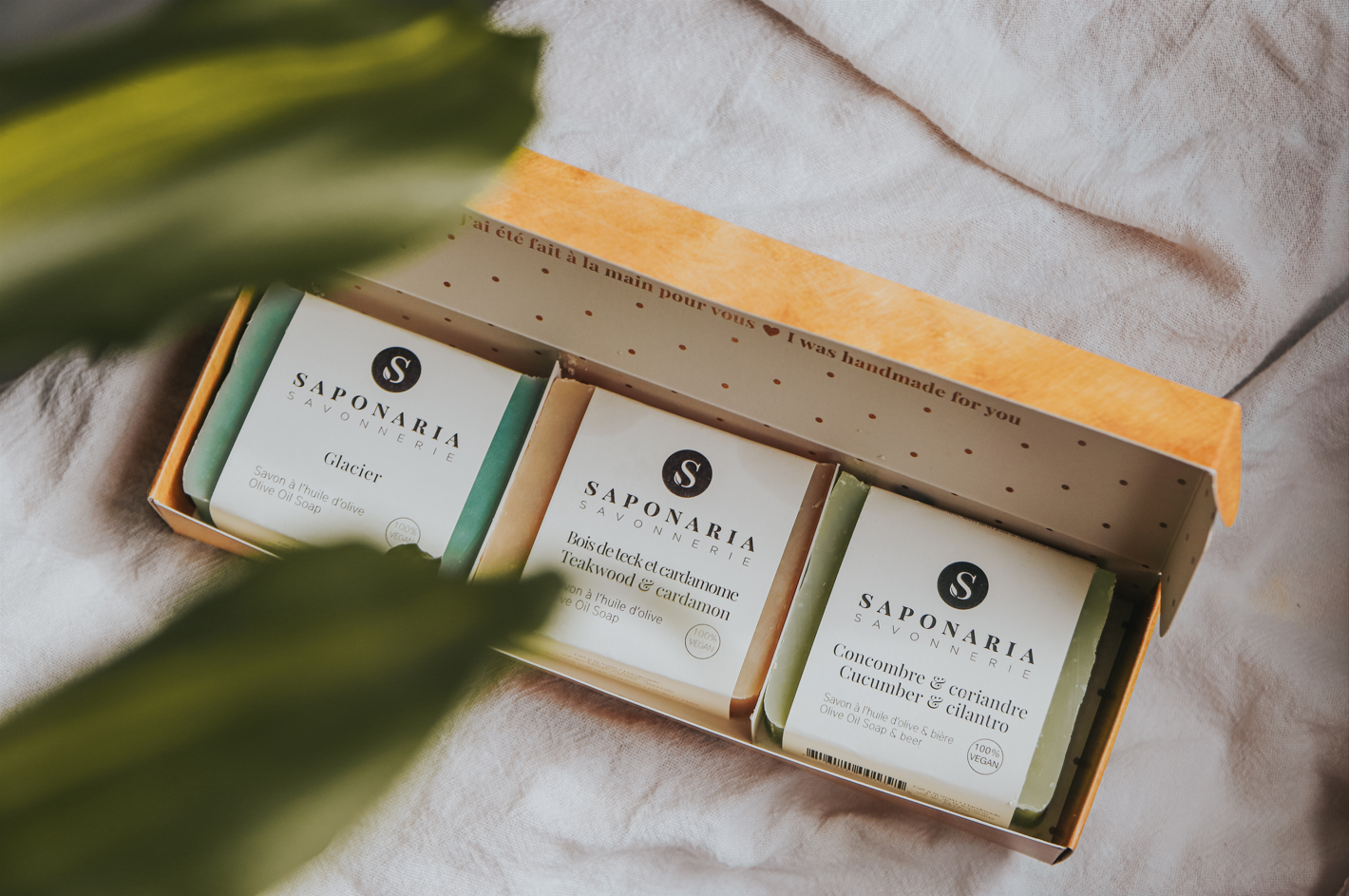 This assortment of soaps draws its benefits from hops: their sweetness is incomparable! Agave & Lime, Cherry, Energizing Orange and Boreal Forest are among this tempting selection - hard to resist!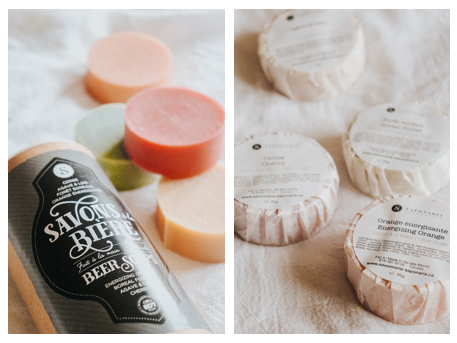 Personalized Bath Bombs Gift Box
Sometimes you just want the choice. Our personalized box lets you browse a selection of our 25 most popular bath bombs and combine them in a beautiful package. It's the perfect opportunity to introduce your loved one to new fragrances, while giving them a moment of softness in the bath.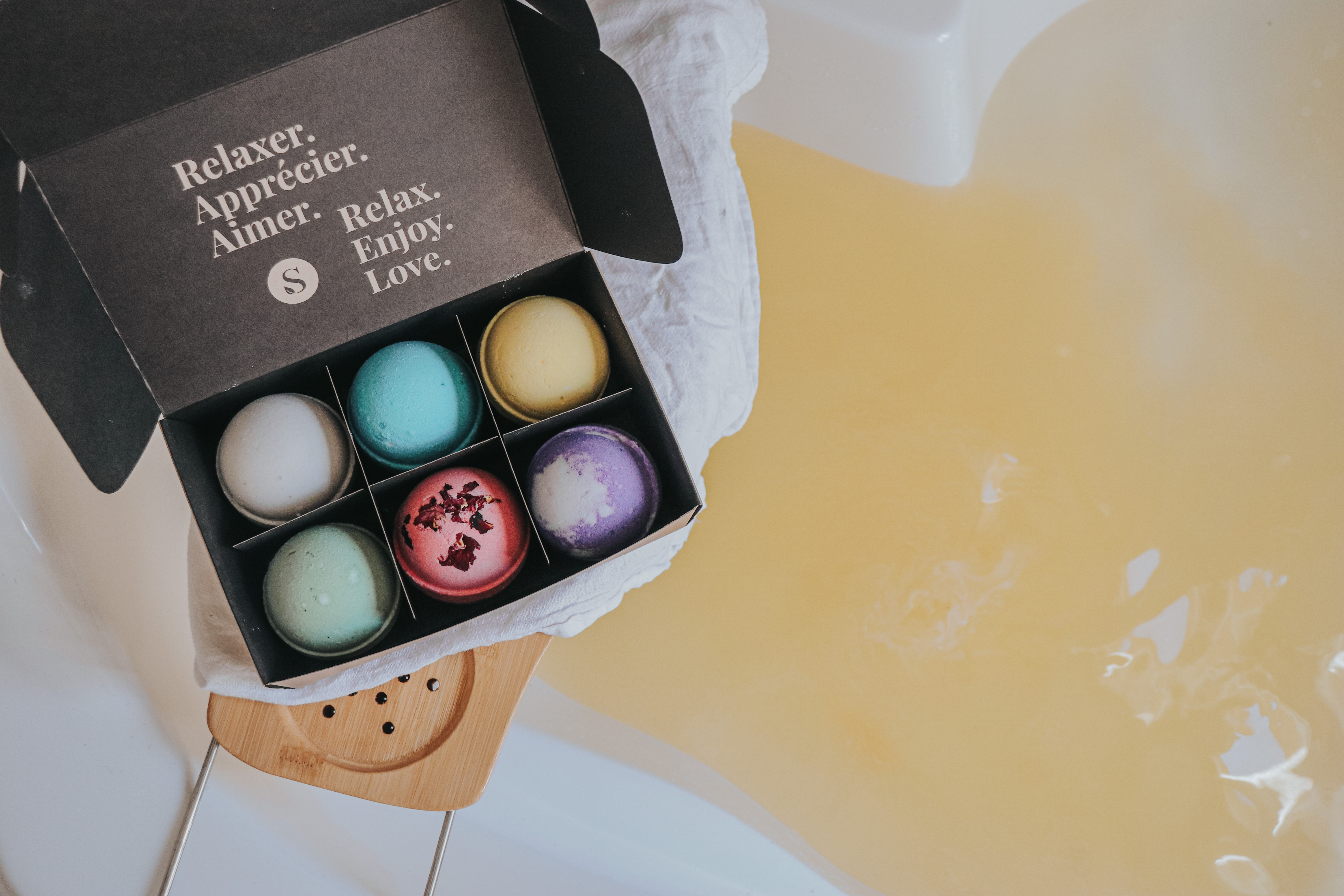 Make your own gift set!
You've probably noticed while browsing the store that some scents are found in more than one product. For example, Lavender is available in a bath bomb, several soaps, a bath salt, a bath tea, a shampoo and conditioner duo and also in a candle. Thus, you can create an assortment of products that will certainly please the person to whom you offer it.